Mediation
Together to a solution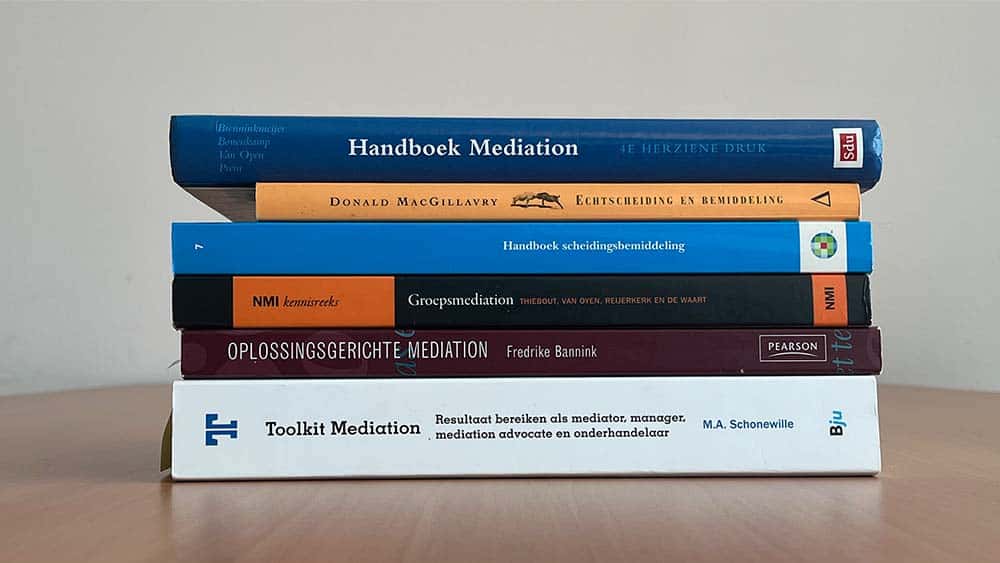 Mediation, together at the table in a positive atmosphere
Mediation is maximum direction for a good outcome
In SMEs, the work is hard. There is usually no time for proper communication. As a result, intentions or expectations of each often remain unspoken. That can make things tense between partners, family members, customers, suppliers or staff members. Tensions that also have a big impact in private. If those involved then choose mediation, they have maximum control over a good outcome.
Mediation is also commonly used in divorce. The decision to end the relationship is usually preceded by a long period of time. With many emotions, arguments and worries about how to proceed. Through mediation, this difficult period can be kept short, after which everyone can focus her/his energy on the future.
The mediator creates a confidential and positive climate for conversation. In that atmosphere, parties can more easily talk to each other and make their interests clear. As a result, mutual understanding increases, discussions run more smoothly and with the end result: a sustainable solution.
Numerous benefits of mediation
Mediation benefits the parties involved in many ways.
In mediation, you have maximum influence on the outcome.
The relationship between the parties is improving.
Within 2 to 4 conversations / weeks you can already be out together.
The cost of this form of mediation is relatively low and is paid for jointly by the parties.
Last but not least, the dispute remains confidential.
Desirable direction of future
Mediation is ideally suited for issues where the parties will meet or work together more frequently in the future. At Schoenmaker Bedrijfsjuridisch Advies & Mediation, Ben Schoenmaker is the mediation specialist.
If a situation calls for it, as an MfN-registered mediator he works together with his fellow mediators from Mediationgroepholland (MGH). Within the MGH, the five mediators, each with his or her own discipline, have combined their expertise in this specific field.
Our specializations within mediation

Ben Schoenmaker 's specializations in mediation are:
Business conflicts between entrepreneurs.
Labor disputes with or between employees.
Problems in a family.
Division of an estate.
Divorce.
Neighborhood squabbles.
With our specialties, we can take care of you in many areas.
Labor Law
Employment conflicts, the procedure surrounding a dismissal, reorganization? These are all issues that you, as a business owner, may have to deal with and that need to be properly regulated.
Contracts
Agreements are an indispensable basis for good business. How do you record that unambiguously? Or what to do if a contract is not fulfilled?
ICT Law
In the field of ICT law, there is a broad enumeration of points that entrepreneurs should keep a close eye on in the legal field.
Corporate Law
Anyone starting a business will need to get their legal affairs right beforehand, especially if there are multiple owners . If the business has been running for a while, then an update is advisable, a 'legal MOT'.
Spatial Planning
The possibilities for use that an entrepreneur wants for his business location sometimes do not correspond with the (zoning) plans that a municipality has for a certain area. Timely and appropriate action is then called for.
Mediation
When the chips are down between the parties, using a mediator often leads to a more appropriate, quicker and cheaper solution than going to court.