Contracts
Expertly and clearly formulated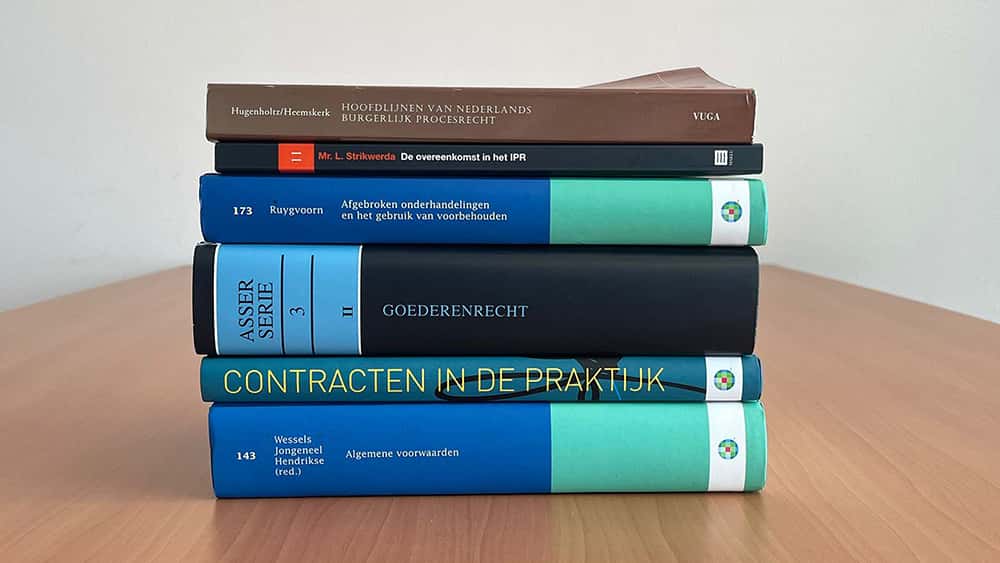 Advice on drafting contracts by Schoenmaker
Advising, negotiating and drafting agreement
A concise contract in readable language: for us, that is the final piece of a process of advising and negotiating. As experienced advisors and negotiators, we will be happy to put the agreement you have reached crystal clear on paper after these first steps. In this way, misunderstandings can be avoided.
What types of contracts can Schoenmaker Bedrijfsjuridisch Advies & Mediation help entrepreneurs with?
Leases.
Purchase agreements.
Agency.
Distribution Agreements.
Orders of service.
Contracting of work.
Transportation Agreements.
Proxies.
Loans.
License Contract Intellectual Property.
Security rights, for example, pledge and mortgage or surety bond.
Easement.
Building lease.
Property.
General Conditions.
Debt collection
Unfortunately, it happens that contracts are not fulfilled. In such a situation, we offer support in the event of non-performance and complaints.
We do this by giving the other party(ies) notice of default, demanding performance or possibly seizing them. Alternatively, we could seek rescission of the contract, which may be linked to payment of damages.
With our specialties, we can take care of you in many areas.
Labor Law
Employment conflicts, the procedure surrounding a dismissal, reorganization? These are all issues that you, as a business owner, may have to deal with and that need to be properly regulated.
Contracts
Agreements are an indispensable basis for good business. How do you record that unambiguously? Or what to do if a contract is not fulfilled?
ICT Law
In the field of ICT law, there is a broad enumeration of points that entrepreneurs should keep a close eye on in the legal field.
Corporate Law
Anyone starting a business will need to get their legal affairs right beforehand, especially if there are multiple owners . If the business has been running for a while, then an update is advisable, a 'legal MOT'.
Spatial Planning
The possibilities for use that an entrepreneur wants for his business location sometimes do not correspond with the (zoning) plans that a municipality has for a certain area. Timely and appropriate action is then called for.
Mediation
When the chips are down between the parties, using a mediator often leads to a more appropriate, quicker and cheaper solution than going to court.